Small Payday Loans Online: Same Day Deposit
Payday Loans Online, You are probably among millions of Americans who depend on their monthly income to pay bills.
If so, then you already know how devastating it can be when an emergency arises. Whether your car breaks down on your way to work or you get an illness that requires hospitalization, getting short-term funding can come as a relief in such a situation.
Unfortunately, it cannot be easy to qualify for an affordable loan during this difficult moment. As indicated in past financial studies, a large number of Americans do not have sufficient credit scores to qualify for an affordable form of financing.
This is why most online lenders offer payday loans to help you get through such emergencies. Through alternative lenders like GadCapital, you can easily get access to the money you need and have enough time to pay it back. The loans have a term of up to 30 days.
How do GadCapital payday loans work?
The main aim of GadCapital online loans is to help millions of American residents get access to short-term financing. A good credit score isn't a consideration when applying for a loan with us.
This means that your credit score will not be affected in any way. Instead, it is only a soft credit check that is done.
Our loan products are ideal for people with less-than-stellar credit, and when making timely payments, you can also notice a great improvement in your credit score.
What's more, we have a fast and easy application process. The entire process can be completed online with a PC or Smart cell phone. You can apply for the loan at any time of the day, including weekends and bank holidays.
Usually, it takes about five minutes to fill out our online loan application form. You will get an instant application decision, and once you qualify, it also won't take long to get the funds in your bank account.
It is possible to even on the same day in certain circumstances. You can even complete the application right from your home! That's how simple our online loans work.
Basic Requirements for Getting an Small Online Loan
There are several requirements that you have to meet when applying for GadCapital online loans. These include the following;
A person should be at least 18 years old.
Should be a resident of the state where GadCapital operates in
Must provide your email address and phone contacts
Have an active checking account
A reliable source of income
After you meet these requirements, it will be easier to get a short-term loan from us.
Reasons why you might have been rejected
You don't meet the minimum age requirement
You must be 18 years old to take out a payday loan in most places. Some lenders have age limitations and will not lend to anyone under twenty-one.
You're paid in cash
It's difficult to keep track of cash income. Because lenders look at your bank statement to determine if you have a consistent monthly income, this is a good idea.
Any employer has the right to require that you be paid via direct deposit.
You don't have a bank account.
Getting a payday loan without a bank account is feasible but complicated. Most lenders will deposit funds into your account and deduct the payment on the due date.
You don't make enough money consistently:
The federal government no longer requires you to prove your ability to repay payday loans. On the other hand, specific lenders set minimum wage requirements, and certain jurisdictions continue to undertake affordability tests. If you do not have a job or if your income is very low, you may be turned down.
Where Can I Find the Best Online Payday Loans?
You can apply for these financial products on our website. We'll put you in touch with one of our loan partners, who will review your request and respond promptly. It's as simple as filling out the loan request form and submitting it.
How Can I Get a Payday Loan Instantly?
It only takes 2-3 minutes to complete a Gadcapital payday loan request form. We will share your request form with lenders in our network once you submit it.
A potential lender may contact you to discuss the details. Cash is deposited to your bank account whenever you and the lender agree on the terms and circumstances. It takes one business day to complete the process.
Are There Any Legitimate Online Payday Loans?
Yes, many payday loan companies are reputable and registered. State regulations frequently govern them in order to protect the interests of borrowers.
The easiest approach to figure this out is to read real customer reviews and only take out short-term loans from organizations that have a decent track record.
How to Get a Small Payday Loan Online at Gadcapital
Even with a negative credit score, getting a small payday loan online for up to $1,000 is simple. If you wish to get one, follow these steps.
Have all of the necessary information on hand
Have the following information on hand: valid SSN (social security Number), valid and active email address, active checking account, and source of income are all required.
To apply online, fill out the online application form
Open the application form and proceed as follows:
Fill up your employment information.
Give your bank account information.
Give out your personal details.
Sign the loan agreement and send in your application.
Wait for the funds
Just wait to receive the funds the same day or within 24 hours after approval. You must pay back your payday loan after the funds have been received. It happens when your next paycheck is due in less than a month.
Online Payday Loans for Emergency Expenses
Unexpected emergencies can be stressful, especially if they cause you or your family trouble. A payday loan is a short-term loan that is taken out in a financial emergency.
Emergency cash loans can help you get through even the most difficult situations, and you don't need flawless credit to apply.
How can I use a payday loan?
Car repairs
A short-term loan can assist you if you need money for automotive expenses. When you need to get to work or school on schedule, not having a car is inconvenient.
Groceries
You can take out a loan till your next paycheck if you have a cash flow problem and can't pay your next grocery bill.
medical bills
You cannot realize if your health will affect your financial situation. Take care of yourself, and make sure you have a financial plan in place to assist you in paying for surgery or a pharmacy bill.
Rent/mortgage
Are you behind on your rent or mortgage by a few hundred dollars? Think about getting a payday loan when you need to pay these bills.
Payday loans with no credit checks?
Yes, even if you have bad credit, you can acquire a loan till payday. Payday loans are available to people with all types of credit.
Compared to other lending products, bad credit payday loans are based not only on your poor credit score. But don't forget that paying your bills on time can help you enhance your credit score.
Payday loans online with bad credit?
Yes, you can get it. Payday loans & cash advances for persons with bad credit are short-term loans designed to help people get through financial emergencies.
People with bad credit histories, who are less likely to be approved for loans from traditional financial institutions, can use this alternative to obtain bad credit loans approved.
Direct Payday Lenders
You can get online emergency payday loans from direct lenders like Gadcapital, who give quick cash to help you deal with life's unexpected personal emergencies.
Emergency loans for bad credit are a short-term, flexible option to borrow money if you have low credit and don't want to go through a credit check.
You'll get a quick response to your loan request (seconds after submitting it) and cash deposited directly into your account within 24 hours.
The Costs Of Payday Loans
Fees might range from $15 to $60 for every $200 borrowed, depending on state law and the maximum amount your state allows you to borrow. Before approving your loan request, your lender will provide the actual fee amount.
Payday Loan Regulations
The Financial Protection and Innovation Department regulates payday lending providers (DFPI). Lenders are forbidden from charging consumers exceptionally high-interest rates in 16 states and the District of Columbia.
States that enact usury laws or control payday lending terms are attempting to safeguard their citizens from taking on too much debt for too little. Georgia forbids payday lending as a result of racketeering legislation.
Are Payday loans predatory?
Not all payday loans are predatory. If you have bad credit, it doesn't mean you should turn to a predatory payday lender when you have an emergency.
Even if you have a credit report problem, you should constantly weigh all of your options because a less expensive one may be ideal for you.
Can you get a payday loan if you are unemployed?
Yes! Even if you are currently unemployed, you can apply for a payday loan. To repay the loan, you must have an alternate source of income or a sufficient income-earning asset.
Rental properties, investments, welfare payments, Social Security, or Disability Benefits are all possible sources of additional income. Generally, customers with credit difficulties should seek credit counseling.
WHY ARE GADCAPITAL ONLINE LOANS DIFFERENT?
One of the things that separate us from other online lenders is that we are licensed to offer online loans in all the states where we operate in.
Unlike some of the lenders who do not have a license, we only work within the lending rules and regulations set by the Government of the United States.
There are many other reasons why you should not shy away from working with us;
Our application process takes at most five minutes
You can apply for our online loans 24/7
You get an instant application decision
Variable loan amount
No hidden charges
Tags:
varies based
a cash advance on the same day
short term financial
loan payment
term financial needs only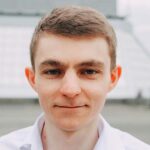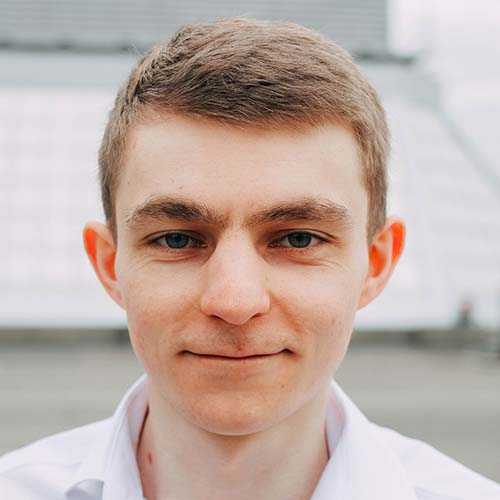 Brycen Schinner works as an editor of personal finance. He holds an English literature degree from the University of Colorado Boulder. In the past as a lead editor at eBay as well as a manager of the writer's team that wrote about eBay's content team across the globe. He also wrote for Yahoo. After joining Gad Capital in 2013, He has covered subjects that range from personal loans and managing debt.