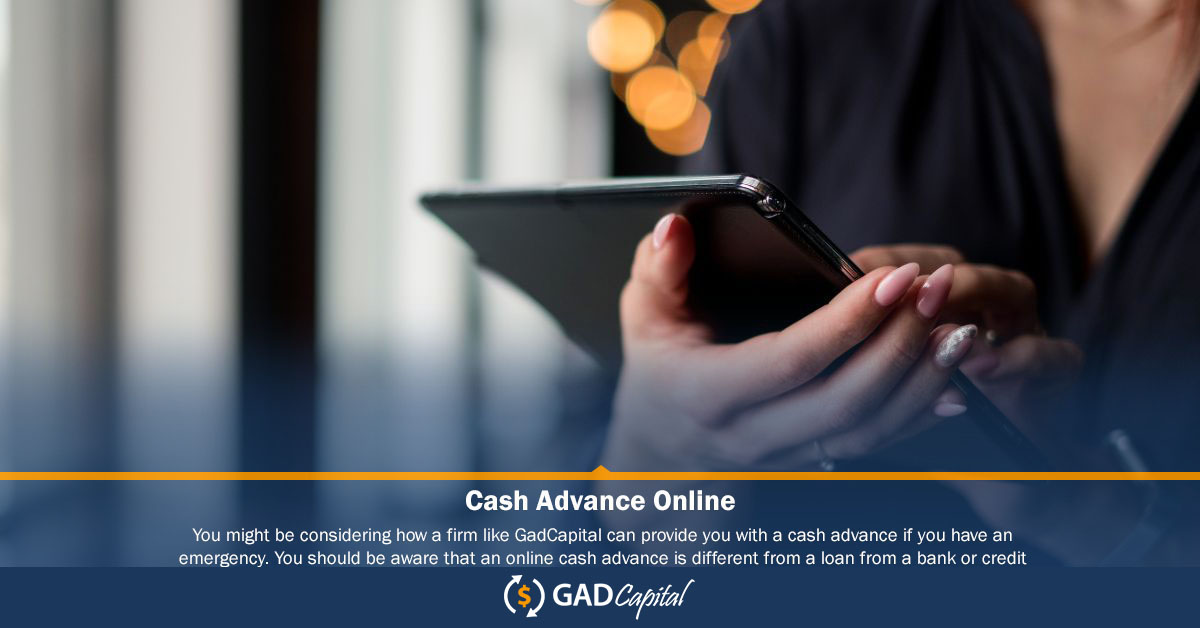 Cash Advance Online: Instant Approval
A cash advance from your credit card may be an option if you're short on cash. Cash advances are a way to borrow money without having to fill out an official loan application. When you have an unexpected expense, a cash advance could save your day. Apply for a loan if you have a cash shortage.
How can you get GadCapital cash advances online?
If you have an emergency, you might be thinking of how a company like GadCapital can offer you a cash advance. What you need to know is that a cash advance online isn't the same as loans from banks and credit unions.
When it comes to online lending, a cash advance is a loan that is short-term in nature and features fast approval even for bad credit.
Usually, cash advances are offered in small amounts, which makes it easier for you to pay within the short loan term of between two and four weeks.
Cash advances work the same as payday loans. The only difference is that, unlike the lump sum payment that you have to make for a payday advance, you do not have to make a single payment for a cash advance.
Are there no credit checks for cash advance loans?
Cash advances do not need a credit check and are instant. Cash advances are designed to be a short-term solution since the fees and interest are directly tied to the payback period. This means a cash advance may not be enough to meet hefty bills.
When to Get Cash Advances?
One of the advantages of a cash advance is that it may be accomplished entirely online. This eliminates the need to fill out long paper applications, which are required for in-store applications.
Instead, you can easily complete GadCapital online loan application even from your own house. You can also get the application feedback instantly. Once approved, the funds will be wired to your bank account in a matter of minutes.
How to apply for GadCapital Cash Advance
It is easy to qualify for our cash advance based on the fact that our requirements are less stringent. If you are at least 18 years of age, have a reliable source of income, and provide the information below, you can complete the application within five minutes and get approved for a cash advance.
Here are other required details that you should provide during the application stage;
A working phone number and email address
Your current address
You also should have an active checking account
Proof of income
Once you complete our online loan application form, we will give you instant feedback.
Do not worry about a bad credit score. In fact, our approval decisions aren't based on your credit history or credit score. GadCapital doesn't discriminate based on credit.
We know that you might have been in a tough situation that led to a drop in your credit score. And we are here to help.
If you make payments on time, we will also report your credit behavior to the major credit reporting agencies, and in no time, you will see an increase in your credit score.
With our loans, you also won't need to fax the required documents. All these documents will be uploaded during the online application.
If you are a first-time borrower, you will qualify for a short-term loan of up to $500. Make timely payments and we will increase your maximum loan amount.
How fast can I get a Cash Advance?
We will let you decide how you want to get the approved funds. If you want the money to be sent directly to your bank account, it can take only 15 minutes to complete this transaction.
(A fee may be applied where available). Depending on your bank, you can get the funds either on the same or the next business day.
Apply for a cash advance with GadCapital
At GadCapital, we do not have restrictions on you using your cash advance. As soon as the funds are in your bank account, you can use them for anything you need.
We, however, encourage responsible spending, and this is the exact reason why we provide financial education tools to our customers.
Our aim is to help customers succeed financially and we can help you in this by providing flexible and affordable loans. And on your part, also ensure that you use your cash advance in a responsible manner.
The best time to apply for a cash advance is when you have an emergency like unexpected medical bills, car repairs, or any other short-term need that cannot wait until your next payday.
You can also consider a cash advance when you need to pay for back-to-school expenses. What matters is that you will have the funds which can relieve you of the stress that comes with emergency situations.
At GadCapital, our goal has always been to provide loans that are easy to apply for and are flexible enough for everyone to apply.
Check loan offer terms and conditions before accepting the loan agreement. Notice that Customers with credit difficulties should seek credit counseling!
Cash Advances Using a Credit Card
You may get a cash advance from an ATM, or the bank that issued your credit card, or you can write a personal check. An access check, often known as a monthly credit card statement check, is sent out to you.
Additionally, merchants may interpret certain credit card activities as cash advances. A cash advance may be used to perform the following transactions:
Deposits made at the time of account opening
When a credit card is used to fund a checking or savings account, you have overdraft protection.
Traveler's checks, money orders, and foreign currencies
Gold or virtual money
Transfers made with the use of wire
Casino chips, raffle tickets, and betting on the lottery are among the items on this list.
Gift cards and pre-paid cards may be found at certain stores
On the first day, the cash advance is extended, and you will be charged a service fee in addition to the interest accrued from that day forward.
Most credit card providers only allow you to utilize a part of your revolving credit line as a cash advance on a limited number of cards at a time. When you get your monthly bill or access your account online, you may usually see this amount listed somewhere.
The Pros and Cons
Pros
Access to unsecured cash without collateral
Easy to get—no credit check or underwriting
a good short-term financial tool
Cons
High APR and fees
No grace period—interest starts collecting on the first day.
Not long-term financial solutions
Tags:
funded the next business
rates and terms
short term financial
funded California deferred deposit transaction law
GadCapital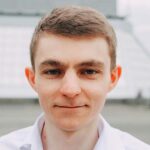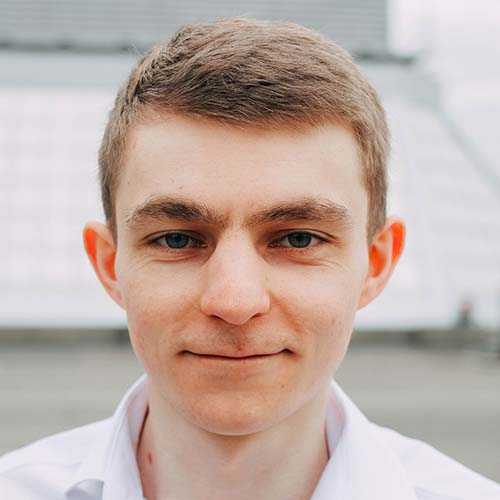 Brycen Schinner works as an editor of personal finance. He holds an English literature degree from the University of Colorado Boulder. In the past as a lead editor at eBay as well as a manager of the writer's team that wrote about eBay's content team across the globe. He also wrote for Yahoo. After joining Gad Capital in 2013, He has covered subjects that range from personal loans and managing debt.