Bringing Many Lenders under one Roof
GADCapital.com is a loan merchant aggregator bringing together top micro-loan lenders under one platform. Our lenders specialize in Online Payday Loans, Car Title Loans, and Merchant Cash advances for companies that are experiencing cash flow difficulties and are finding it problematic to obtain a loan from a traditional lender.
Payday Loan Consolidation is available to clients who have accumulated multiple high-interest rate loans such as payday loans and need to extend their repayment period, and prefer to deal with just one lender.
When a borrower submits a request form on GadCapital.com, it is submitted to a bidding system where our lenders vie for your business. The "winning" lender will then approach the borrower with a proposal.
Please do your due diligence on the lender and read the offer carefully, as small loans carry a high-interest rate and should only be used for a few weeks at most. Beyond a few weeks, borrowers should consolidate their debts.
Which type of loan is for you?
Your satisfaction is our goal.
If you're drowning with bills and need to take action, TODAY, count on GADCapital.com for your Short Term Loan needs. Give us a call today at 1-877-403-3392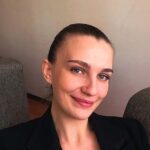 As the content manager for Gad Capital, Charlotta Robel is keen to assist you to learn about the specifics of financial matters and help you search for the most suitable solution for your needs whether it's borrowing money or making money through other ways, or enhancing the quality of your credit score.
She holds earned an MD with a specialization in Philology is one of the most renowned universities. Certified Member of New York State Business Valuation and Digital Assets Committee. Charlotta holds an undergraduate education from a top European school. She speaks fluently English, German, Italian and Russian. For more than 10 years, Charlotta has been involved in blog writing and content writing, feature or article writing reviewing, editing and many more.