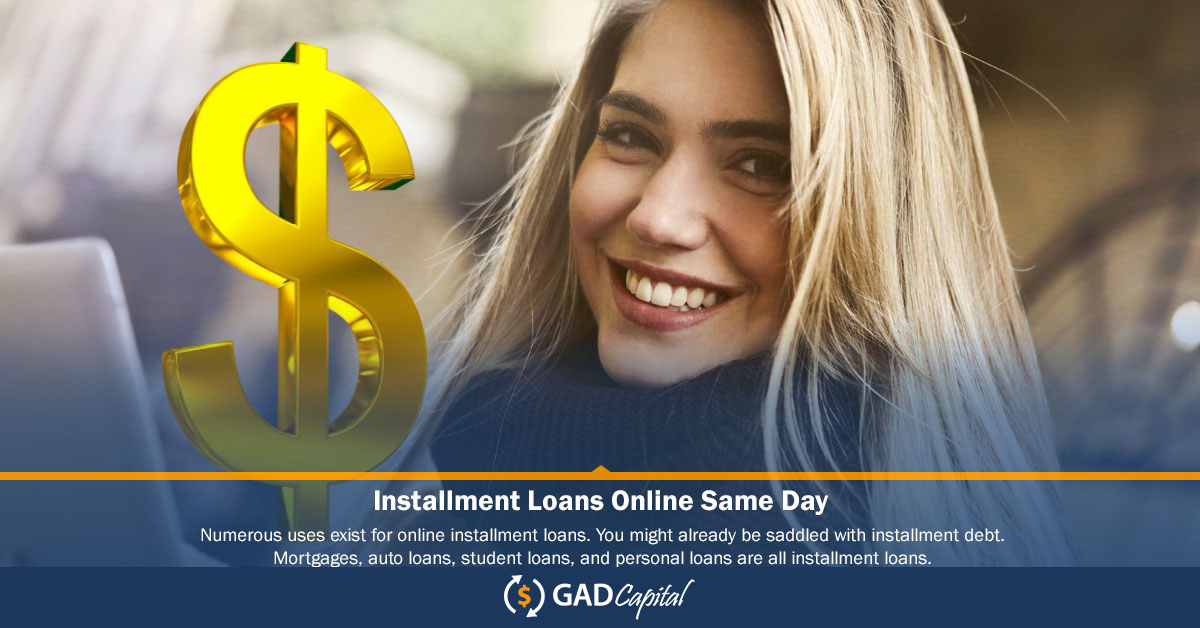 Installment Loans Online – Instant Approval
An installment loan is an option for those needing quick cash and a flexible payback schedule. Borrowers who intend to borrow upfront will benefit from this option.
Payday loans should not be mistaken for installment loans. An installment loan will not impact your credit score if you make payments on time.
Refinancing only to get a more extended payback period is bad. If you don't pay off your debt, it will increase.
What is an Online Installment Loan?
An Online Installment Loan may be used for many purposes. It's possible that you already have installment debts. Installment loans include mortgages, car, school, and personal loans. Credit cards and credit lines are revolving.
How does it Work?
Step 1: Apply for an installment loan with a lender like Gadcapital.com. Your contact information, address, and creditworthiness may be included.
Step 2: Talk to the lender about the loan you want. In addition, they may assist with determining your borrowing capacity and arranging your repayment plan.
The lender's application criteria determine the loan terms and conditions.
Step 3: The borrower will be paid in full. A particular installment loan (such as purchasing a vehicle or house or settling debts) may go straight to a car, home, or debt collector.
How different are Gadcapital.com Installment Loans
Many borrowers believe that Gadcapital.com installment loans are a good choice when they want to borrow funds and build a better future. Some of the things that make installment loans from Gadcapital.com unique include the following;
Choose your terms
You are free to select your terms.  
The amount you can qualify for also depends on the state laws concerning online installment loans. You can also negotiate with us on the repayment term that most suits your budget.
Get fast access to cash.
Gadcapital.com reviews and processes loan applications before 6 pm ET. When you apply before the cut-off time, the funds will be wired directly to your bank account on the next business day.
Improve your credit 
Improve your credit report. This helps you plan for your money and improve your future financially.
Qualify for better rates
We believe a better financial future can only be achieved if you get affordable financing today. We are therefore committed to offering loans at better rates than our competitors.
So far, about 50000 of our customers can boast of affordable financing. After all, making on-time payments deserves a pat on the back!
How to apply for Installment Loans
Usually, installment loans have a fast and easy application process. First, you have to complete an online application form.
One of the main requirements is to have an active checking account. After the lender reviews the application, you will be notified of the decision through an email, after which you can accept or decline the loan offer. You can be guaranteed the funds on the next business day with us! Check loan offer rates and terms. 
What is the difference between Payday Loans and Installment Loans?
We agree that payday and installment loans offer quick access to cash for the applicants. The only difference comes in how the funds are paid back.
You have to pay the whole amount for payday loans, including the principal amount, interest rate, and fees, in a lump sum.
But when it comes to installment loans, the debt is paid in equal and fixed installments. If you are not ready to pay for a loan in a lump sum, like in the case of payday loans, then an installment loan can be worth considering.
Who can apply for Installment Loans?
Installment Loans can relieve anyone who needs quick access to cash, builds their credit, and can make regular loan repayments.
What is Installment Loan used for?
When the necessity arises, individuals seek online installment loans. Car repairs, college tuition, or a medical bill may be unexpected expenses.
Alternatively, you may use the loan to cover the cost of an upcoming event, such as the down payment on a new automobile. You decide to do with the money you've been given.
Home renovations
Instead of applying for credit cards with high-interest rates to take money from your savings account, you can also use an installment loan for home improvement and repair expenses.
Car down payment
If you do not have enough cash to buy a car, you must usually make a down payment. This is also when installment loans can be handy.
The loans can be an excellent alternative to other forms of expensive financing.
Medical expenses
If you have a large sum of hospital bills, you must take out an installment loan from a reputable lender and clear all the bills.
Unexpected expenses
You can also apply for an installment loan for emergencies like unexpected car repairs.
Debt consolidation
With a debt consolidation installment loan, you can pay off your credit card debts and other unsecured debts and remain with one management payment loan.
The benefits of applying for Online
Many benefits come with applying online. First, these loans have an easy application process.
It is also easy to get approved, and once qualified, you can get the funds directly to your bank account in only a few business days.
Convenience
Compared to loans from traditional financial institutions, online loans allow applicants to compare different options, and you can also apply for a loan from any location. This can be your home, office, or even on your way home!
Affordable rates
Many different lenders offer installment loans online. This makes the interest rate very competitive.
Fast approval
There is very little information required when applying for installment loans. This is contrary to bank loans and loans from credit unions, where a lot of paperwork is required.
What are the loan terms and rates?
Generally, installment loans have a fixed interest rate. But the loan terms may vary from one lender to another. At Gadcapital.com, our installment loans range from $500 to $5,000 and have a period of two years.
The interest rate you can qualify for depends on how much you need, your credit history, and the application information.
What do I need to know before applying?
If you want to apply for an online installment loan, start by doing research. Beware of lenders who claim to offer loans with no credit check or loans for bad credit.
Usually, these loans have high-interest rates and unfavorable terms and conditions.
The  Bottom Line
Gadcapital.com is your one-stop lender with convenient payment terms. We have a fast online application process, and the funds can be approved within one business day. What's more, you can choose your repayment schedule/monthly payments.
Tags:
Gadcapital.com
type of installment loan
loan products
ability to repay
secured loan
auto loans
monthly installments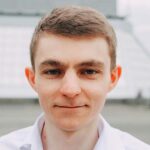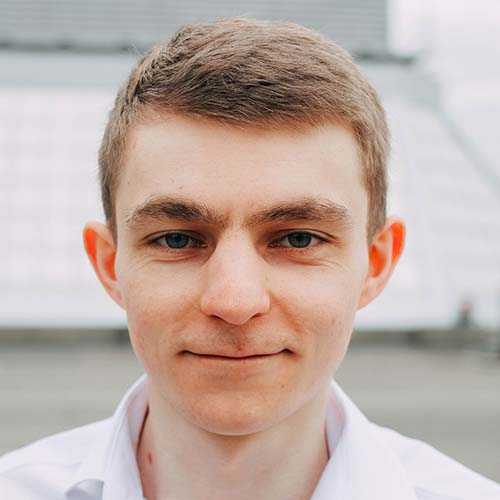 Brycen Schinner works as an editor of personal finance. He holds an English literature degree from the University of Colorado Boulder. In the past as a lead editor at eBay as well as a manager of the writer's team that wrote about eBay's content team across the globe. He also wrote for Yahoo. After joining Gadcapital.com in 2013, He has covered subjects that range from personal loans and managing debt.