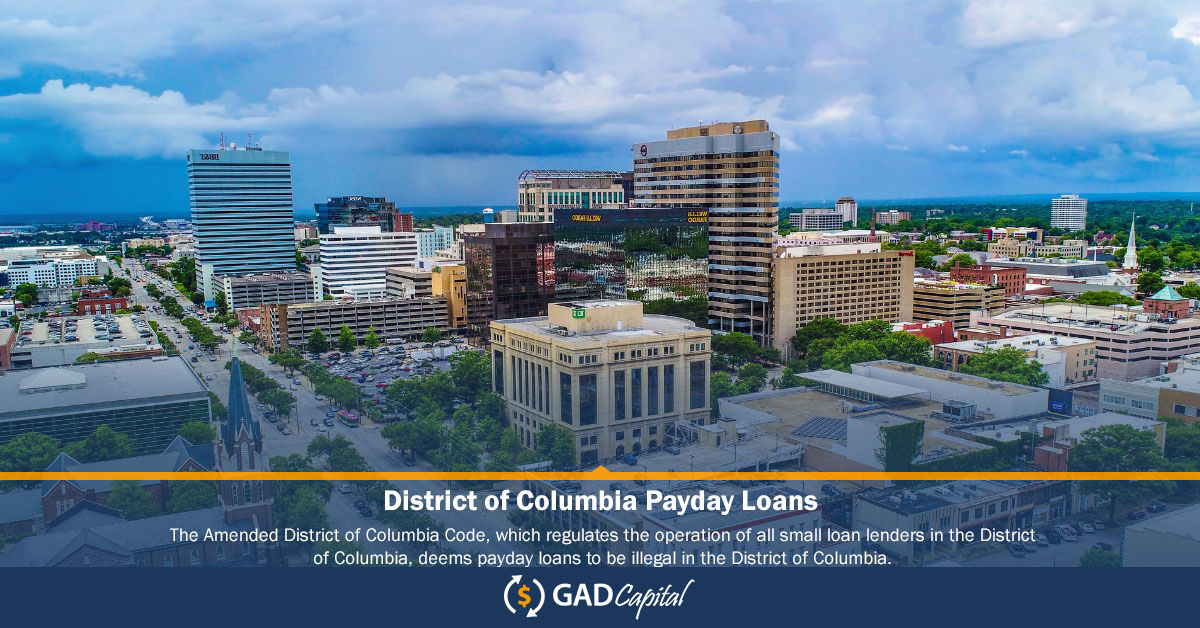 District of Columbia Payday Loans – No Credit Check
Nowadays, it is really tough for people to make their monthly payments. Life is getting more expensive, and with that, the bills get higher.
Whether you have a steady source of income or not, taking care of all expenses may still be a pretty hard task. And, of course, there is always the possibility for an emergency that emerges unexpectedly, and so you will need to deal with that too.
Many times, the money you have is simply not enough
Many times, the money you have is simply not enough. This is why many people use the services of the loan lending industry.
While taking out financial assistance from friends and family is a viable option for some, to others, the only way to deal with such tricky financial situations is by taking out a loan.
There is a big variety of loans and with plenty of options for borrowers to choose from, it can become quite hard to find the type of loan that best suits your needs.
With that being said, however, there is a certain loan type that is commonly used by the majority of borrowers in the US, and that is payday loans. However, each state in the United States has its own loan law regulations governing the loan lending business.
Even though payday loans are probably the most popular type of loan out there, they are not available to customers in every state.
This is mainly due to their extremely high interest rates and fees, which sometimes make them quite dangerous for the people who use them.
Below, we will look at what the loan law regulations in the District of Columbia are, and are payday loans available to the residents of this state.
Are payday loans legal in the District of Columbia?
District of Columbia payday loan laws
Mainly due to their extremely high interest rates and fees, payday loans in the District of Columbia are considered illegal by the Amended District of Columbia Code that governs the functionality of all small loan lenders in the District of Columbia.
If a borrower takes out a small loan in the District of Columbia, an AOR cap ensures that the borrower will not have to pay more than 24% interest.
This percentage is significantly lower compared to the annual percentage rates that most payday loans across the country have. Because of that, payday loan lending companies do not want to conduct their business in this state.
You must not forget that if you want to apply for any type of line of credit or a loan, it is extremely important that you read all the terms and conditions of your loan contract carefully before signing it. You should also be absolutely sure that you are able to repay the loan you are about to take.
Otherwise, you would end up owing a lot more than you have taken. And while payday loans are not available to borrowers in the District of Columbia, there are still some alternatives for the residents of the state to choose from.
Installment loans
Installment loans
With installment loans, the borrower is required to repay the money with a set payment (installment) at the end of each month over a scheduled period of time.
There are loan lending companies that offer such loans even to borrowers that do not have a perfect credit score, as long as they are able to show proof of a stable monthly income that will allow them to repay their installment loan on time.
Much like payday loans, installment loans have rather high-interest rates and so they can also be quite dangerous if not handled right.
Personal loans
In order to be approved for a personal loan from a traditional loan lending institution like a bank, or another reliable loan lender, you would need to have a pretty good credit score. They won't approve your loan request with bad credit.
If, however, your credit score is not that good, you may still have some other options available to you. Personal loans have lower interest rates than payday loans and installment loans and their repayment plans can be quite flexible as well.
Other payday loan alternatives in the District of Columbia
Even though payday loan lending is not legal in the District of Columbia, there are still some options that borrowers who are in need of financial assistance can choose from:
CREDIT CARDS
Regardless of your credit score state, there are numerous credit card providers who can get you what you need. Compared to payday loans, credit cards have lower interest rates and more reasonable payments.
Car Title Loans – Short-term loan
With car title loans, you use the title of your vehicle as collateral to get a certain amount of money. If you fail to repay your loan, the loan lender can repossess your vehicle. So you need to be completely sure that you can make your payments. Otherwise, you will be putting your car at risk.
TRIBAL LOANS
TRIBAL LOANS
Even if you are a resident of the District of Columbia where payday loan lending is not legal, you may still be able to get a payday loan by using the services of a tribal lender.
Because such loan lenders are based on tribal land, they are able to operate by their own laws.
PAYDAY LOANS FROM ANOTHER STATE
If you are currently living in the District of Columbia but are a resident of another state where payday loan lending is considered legal, you can apply for a payday loan online.
In order to do this, you will need to provide certain documentation proving that you are actually a resident of another state. You also better make sure that the online lender you choose to work with is backed by the OLA.
GET A SECOND JOB
If taking out a loan is not a viable option for you, you can always try to find a second job to manage your monthly expenses. This you can earn more fast cash money.
Tags:
payday lending
credit union
loan amount
bank account
department of insurance securities and banking
financial services
payday lenders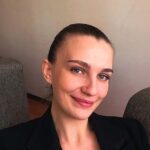 As the content manager for Gad Capital, Charlotta Robel is keen to assist you to learn about the specifics of financial matters and help you search for the most suitable solution for your needs whether it's borrowing money or making money through other ways, or enhancing the quality of your credit score.
She holds earned an MD with a specialization in Philology is one of the most renowned universities. Certified Member of New York State Business Valuation and Digital Assets Committee. Charlotta holds an undergraduate education from a top European school. She speaks fluently English, German, Italian and Russian. For more than 10 years, Charlotta has been involved in blog writing and content writing, feature or article writing reviewing, editing and many more.