Need fast business funding? Here's what you need to know about quick business loans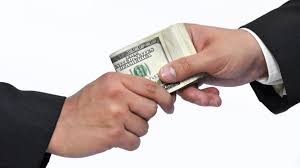 In the past, getting approval for a business loan was a long, tiresome process. Besides, it would take several weeks to receive the funds in your bank account. And this was only when you were lucky enough to qualify for the funds. If you are a small business owner, there is nothing more frustrating than spending several days to get your loan application ready, only to be denied a loan when you really need it. The good news is that you no longer have to wait for days to access a business loan in traditional financial institutions. With the current competitive business world, there are many online lenders who can have your business loan approved in minutes. But since businesses are different, business loans are also not created equal. Most business loans are designed to meet a specific need. Some lenders provide quick business loans to serve as working capital; others specialize in providing loans for business expansion. If you want to purchase essential business equipment, you can also find lenders who provide such types of business loans.
Types of quick business loans
Business loans have different application processes that you must familiarize yourself with to ensure that you only apply for a loan that meets your business needs. It is also important that you compare loans from different lenders and only apply for a loan with flexible terms and affordable rates of interest. Once your business loan is approved, you can have the money in your bank account in as little as 24 hours. Here are different types of quick business loans available;
Short-term business loans
When it comes to business funding, short-term loans are among the commonly available options. They are especially useful if you need business funds to cater for short-term needs like repairing important business equipment and pay for unexpected situations. What makes short-term loans attractive is their fast approval rate. Once you are approved, most lenders provide the funds within 2 business days.
Short-term business loans are more or less the same as traditional bank loans when it comes to payment structure. The only difference is that bank loans can take a longer period to be approved. The money is paid back after an agreed period of time, together with the interest rate and fee charges. Online lenders provide short-term loans ranging from $25,000 to $250,000. The loan attracts a higher interest rate compared to their slower to fund loans. When applying for a short-term loan, you also should expect a shorter repayment period of between 3 and 18 months. Some lenders will also expect you to repay the loan on a daily or weekly basis. Short-term loans can come in handy when you need quick cash to cover unexpected business expenses.
Business line of credit
Short-term lines of credit also provide fast cash to businesses compared to long-term options. If you have all the paperwork prepared and meet other requirements, you can receive the funds within a business day. With short-term lines of credit, you are approved for a revolving line of credit. This means that you can withdraw an amount of money whenever you need funds to pay for business expenses. One benefit of this borrowing option is that interest is only paid on the withdrawn amount. You can be approved for amounts up to $250,000 depending on the lender. Business line of credit can be a good option if you need cash for working capital or pay for emergency expenses.
Equipment financing
At times, essential business equipment (a vehicle, office furniture or machinery) may fail to operate, and this will force you to purchase new equipment as soon as possible for the business to continue its operations. If you need quick funding to replace the damaged equipment, equipment financing can be a viable option.
Compared to long-term loans, equipment loans can be approved in less than 48 hours. Equipment financing is also different from term loans since it is an asset-based loan. With traditional financing option, lenders consider your business history, personal or business credit score, bank statements, tax returns among other things to determine whether you qualify for funding. But with asset-based loans, you will receive funding based on the value of the equipment you want to purchase, which acts as collateral for the loan. Equipment loans provide business owners with fast access to capital for purchasing new equipment.
Invoice financing
If you have been in business for a long time, you may have encountered several challenges caused by clients taking too long to pay. This comes with a number of challenges. If you do not have enough funds, you may not take up a new project. It can also be difficult to meet your short-term business needs like paying employees or purchase inventory. Fortunately, you can easily access quick business loans using your unpaid invoices. This is referred to as invoice financing. Once approved, you can receive business funds within one day. Invoice financing gives business owners access to fast business loans when they are waiting for customers to pay. If you think that invoice financing is a good solution for your business, you can find a financing company that will provide an advance amount of 70%-90% of the value of your invoice. Once the customer pays, the remaining percentage less the discount fee is forwarded.
Merchant cash advance
If you need quick business funding and do not qualify for other loan types, you can consider merchant cash advance, which is easy to qualify and you can also receive the funds as soon as you need it. This is a lump sum loan advanced to the business based on its monthly revenue. The money, including the fee, is paid using a percentage of your daily credit card receipts and attracts an APR of 15%-80%. It can be a good option for borrowers with cash flow issues and those with poor credit history. However, the speed and flexibility of merchant cash advances make them an expensive borrowing option for businesses.
Top lenders for quick business loans
One of the main challenges that most small business owners have is insufficient funds to cater for daily business operations. But which small business loan lenders should you go to when you need fast access to business cash? While so many online lenders providing fast business loans, only a few offers the loans at affordable rates and flexible repayment terms. Here are some of the best quick business loans lenders.
Kabbage
Kabbage provides line of credit with quick approval. It is among the best solutions if you need fast access to business funds. The lender offers lines of credit up to $150,000 and the funds are approved within 7 business days.
OnDeck Capital
OnDeck offers lines of credit and short-term loans for businesses that need quick funding. The funds are approved within 24 hours or after a few business days. While OnDeck business loans have strict qualification terms compared to Kabbage, the loans are more affordable.
LoanBuilder
LoanBuilder provides small business loans up to $75,000 with a loan term of 13-52 weeks. The loan is paid on a weekly basis. You can receive business funds within 0-5 business days.
QuarterSpot
With QuarterSpot, you can get access to fast business loans that requires to be paid on a daily basis over a period of up to 18 months. It can be a good option for business owners who need fast loans with rates of 23%-52%. The loans are approved within 5 business days. There is no prepayment penalty, which means that you can pay off the loan before the due date and save on interest payments.
FundBox
FundBox provides quick business loans through their invoice financing option. If you have been in business for more than 3 months, you can receive a business loan up to $100,000. Once you are approved, you can receive the funds within 24 hours.
What you should know before applying for quick business loans
There are many reasons that force small business owners to take out a quick business loan, but whatever your reasons are, not all business loans are the same. Some of them have strict requirements like having strong credit history to qualify for a loan for business, others are government guaranteed and there are also others that attract a high rate of interest. With so many options available, it can at times be confusing to know the best loan option for your business needs.
To get started, you should first find out the impact on interest rates on your business. Just because fast business loans are easily available doesn't mean that you must borrow. Ensure that the loan repayment won't affect your business cash flow. Before applying, you should also ensure that your personal credit score does not have any errors and if so, be sure to correct them before applying. This is because the credit score will highly determine your loan amount and the rates of interest. With a high credit score, you can easily qualify for a loan with better terms and lower rates. Lastly, you should have a strong business plan. The business plan shows the lender if your business is profitable and what you want to use the loan for. Make sure that the plan is professionally presented and well organized.
Summary
Many businesses, both start-ups and already established ones rely on small business capital loans to pay for their day-to-day expenses. Traditional loans come with affordable rates, but the long waiting time makes them less attractive to business owners who need instant funding. This makes online lenders a perfect alternative when you need funds for your immediate financial needs. Most lenders provide business loans with quick approval rate. If you have good credit, you can also qualify for short-term loans with affordable rates of interest.